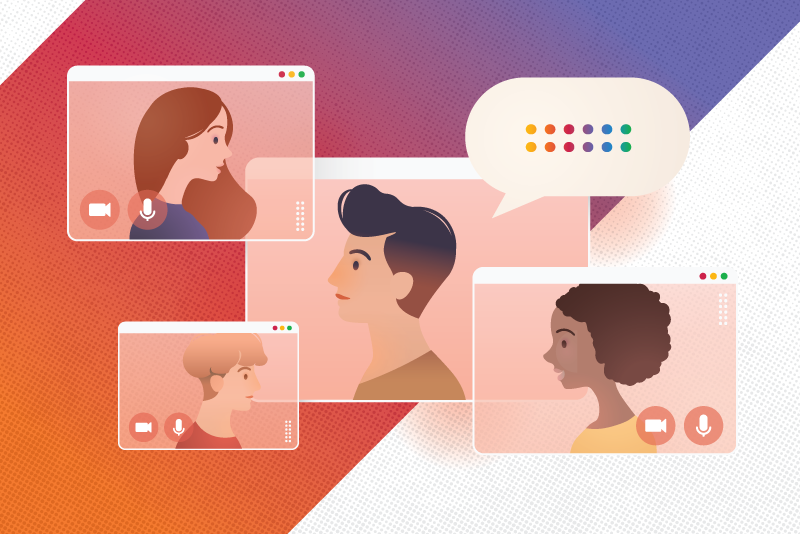 This is the second installment of a three-part series providing insights and advice to help build more diverse and inclusive teams.
» Read part one and part three.
Startup founders typically think of company culture through a talent attraction and retention lens. Creating a positive culture, the thinking goes, leads to more engagement, high-quality work, and less job hopping.
But there's another advantage — it helps build more diverse, equitable, and inclusive teams. It starts by examining the culture you've built. Are you hiring people who fit your culture or add to it? Does your culture leave certain groups excluded? Are people encouraged to be their true authentic selves in the workplace?
To discuss the issue, LIFT Labs welcomed two experts: Dr. Stefanie K. Johnson, author of Inclusify; and Andrea Perdomo, Network Catalyst, Diversity, Equity and Inclusion at Techstars. In a conversation with Juan Otero, VP for Diversity and Inclusion for Comcast Corp, they explained how startups can foster a sense of belonging and shared best practices for measuring success.
Don't hire someone you want to have a beer with. Startups tend to hire people who naturally fit their company cultures. If you want to have a beer with them, you'll probably enjoy working with them too — right? But that leads to teams who look alike and think alike.

"If you're only hiring people who fit your culture, you're not bringing in diversity of thought and perspective. That's not good," said Johnson. "Those people probably don't all fit your culture anyway. But they received a clear message that they're supposed to fit in — and if they have a different perspective, they won't share it. Instead hire someone who is going to add and enhance your current culture."
Take a lesson from an unlikely source: orchestras. Like the tech industry, classical music has had problems with gender and racial equality. It led orchestras to hold blind auditions, where musicians play without judges seeing them. In one instance, it led to 50% more women reaching the final round of consideration. In some cases, orchestras even conducted barefoot and blind auditions so judges couldn't identify women by the sounds of their shoes hitting the floor — leading to even more women being considered.
"That is a very visual representation of the hard work that has to go into creating equity," said Perdomo. "It's one of the most challenging because you have to stare in the mirror and realize that whether it's intentional or not, you are creating imbalances that aren't providing equity for everyone."
Measure it. Startup founders measure everything — so naturally they'll want to measure diversity, equity, and inclusion initiatives too. Perdomo suggests tracking it like a product launch or marketing campaign.

"What are the outcomes you want to have? What's the revenue you want to put behind it to support these initiatives? How are you going to track progress?" said Perdomo.
Fostering a sense of belonging isn't enough. Hiring a diverse team member is just the beginning. Fostering a sense of belonging for that candidate isn't enough. Your company culture must truly welcome that person to bring their whole self to work.

"You can't just belong," said Johnson. "You have to feel like you belong while representing your true authentic self."
Meet people where they are. Not all company leaders will want to invest time, money and energy into a diversity, equity, and inclusion program. To help sway them, Johnson suggests showing empathy for their opinions, finding common ground, and taking small steps.

"If you attack people, they can't learn," said Johnson. "That's just going to make them dig in their heels."


To read more inspiring startup stories and to stay connected to Comcast NBCUniversal LIFT Labs, sign up for our newsletter and follow us on Twitter.