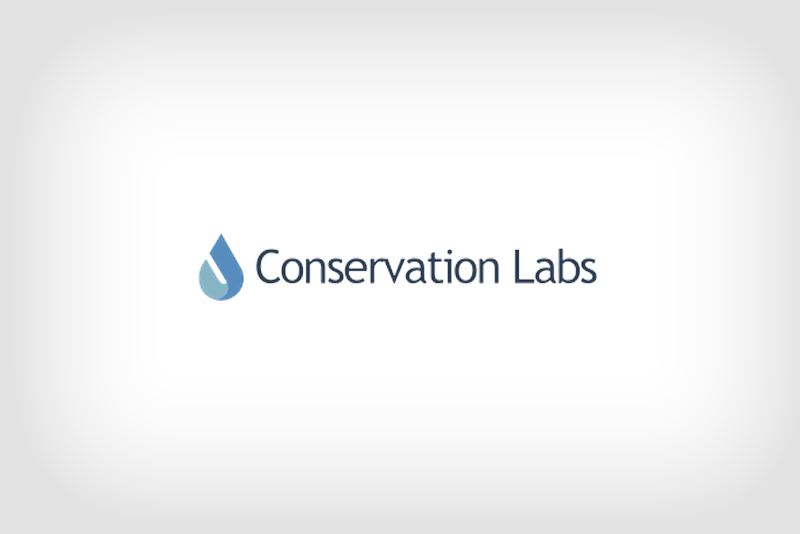 The startup's smart water monitor H2know can decrease the burden that homeowners and commercial real estate operators pay each year in unwanted water use and leak repairs.
After a pipe leaked in his Pittsburgh home, Mark Kovscek didn't just fix it and move on. A mathematician and data scientist, Kovscek created a WiFi-connected smart sensor to monitor water flow, diagnose leaks, and save money on future bills.
The experience led him to launch Conservation Labs, a startup that just secured a proof of concept deal with Comcast NBCUniversal through LIFToff — the program for enterprise-ready startups. 
Kovscek came up with the idea in 2016 after watching Shark Tank with his six children. They took turns pitching fictional companies — so Kovscek held up a tube of lip balm and presented it as an invention that finds water leaks. Answering pointed questions from his kids and hearing their eager feedback made him wonder if this idea could actually turn into a company. 
"It's been a long road since that night in my living room to today," he said. "Going from idea to product to company was quite a ride — and we recognize there is still a long road ahead. The only thing our success gives us is the opportunity to do it again tomorrow."
LIFToff Challenge
Conservation Labs recently won the LIFToff: Smart, Sustainable Environments Challenge because of its signature product, H2know. It uses a simple microphone to monitor the sound of water flow and analyses it with machine learning — delivering actionable water insights, leak alerts, and custom conservation recommendations. Conservation Labs can lessen the $70 billion burden that homeowners and commercial real estate operators pay each year in unwanted water use and leak repairs. 
"It's difficult for a startup to get the attention of a large company," said Kovscek. "We're thankful Comcast is so deeply connected to the startup community and has a program dedicated to giving startups like us opportunities for partnerships."
Throughout the year, LIFT Labs issues calls for startups based on the growth goals of Comcast NBCUniversal and identifies enterprise-ready startups worldwide who have promising solutions. A panel of experts and leaders select finalists, who then compete in a Top Pitch event for a chance to secure a deal and work directly with teams across the company. 
During this opportunity, Kovseck pitched his idea and his story to key decision-makers at Comcast. Conservation Labs was particularly interesting to Doug Guthrie, senior vice president of Comcast Cable and leader of the Smart Cities team, who had a devastating leak in his own home — which would have been far less severe with H2Know.
"We didn't know about the leak until the water started pouring into our living room," he said.
Conservation Labs now has a proof of concept deal with Comcast NBCUniversal's Smart Cities + Machine Q teams. The teams will deploy H2know in several large mixed-use development buildings giving Conservation Labs a chance to showcase the technology at scale. In the future, Guthrie said water monitoring from Conservation Labs could potentially be included in a platform of Comcast offerings like pest detection, air quality sensing, smoke detection, and alarms.
"Conservation Labs is a smart and practical technology — and Mark is a tremendous founder with an exciting vision for his product," he said. "I'm very excited we're working together."
With Comcast on board, Kovscek sees a bright future for his company.
"Our mission," he said, "is to enable cost-effective and sustainable water use and we would love to see millions of sensors deployed on pipes all across the globe."


To read more inspiring startup stories and to stay connected to Comcast NBCUniversal LIFT Labs, sign up for our newsletter and follow us on Twitter.