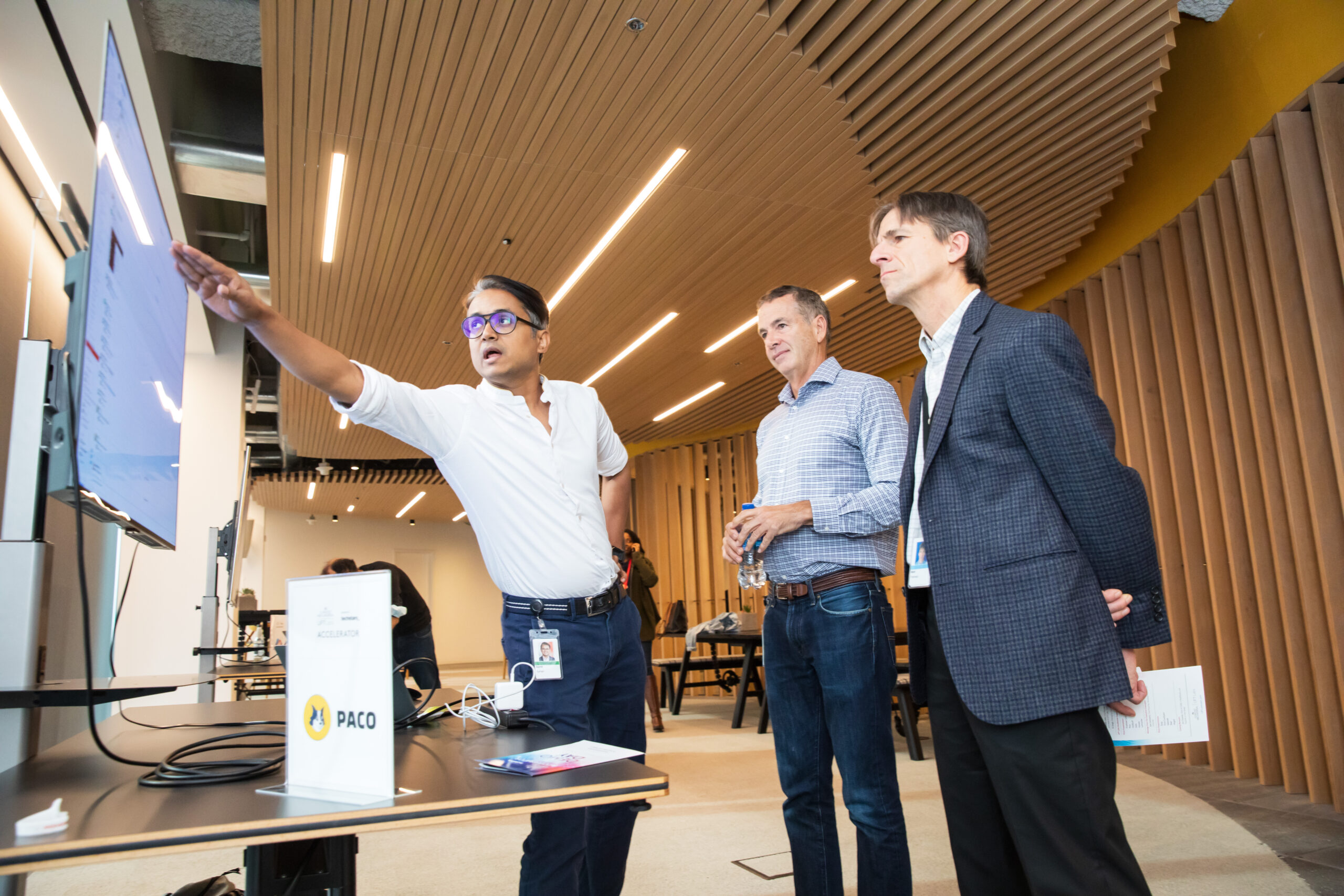 As we ramp up for the 2022 Comcast NBCUniversal LIFT Labs Accelerator powered by Techstars this fall, three alumni founders explain what to expect and how to succeed.
Allyson McDougal has been on quite a journey. McDougal is the co-founder of WorkChew, a startup that turns restaurants and hotels into safe workspaces with discounted food options. 
The startup raised $2.5 million in venture capital funding in 2021. They recently announced the acquisition of New York flexspace company Kettlespace, and have been continually expanding their footprint to new cities. 
An important step in WorkChew's journey was participating in the Comcast NBCUniversal LIFT Labs Accelerator, powered by Techstars, in 2020. The 13-week program provided mentorship from top executives and helped McDougal and co-founder Maisha Burt sharpen their business plans and investor pitches while making valuable connections.
We caught up with McDougal and other LIFT Labs alumni to share their insights on what to expect during the program. 
McDougal's answer: access. 
In fact, she was able to work shoulder-to-shoulder with vice presidents and business leaders at Comcast NBCUniversal to learn how a large organization might use their service. The mentors also helped transform WorkChew's go-to-market strategy and pricing models. 
"We have been out of the program for over a year now, and still stay in touch with the majority of our lead mentors," she said. "Mentorship was crucial for us. It changed how we talk about the product, services, and challenges we are addressing."
McDougal said that startups accepted into the 2022 class can also expect the "stamp of credibility" that comes with Comcast NBCUniversal partnerships.
"Getting into the LIFT Labs Accelerator, powered by Techstars, is one of the biggest reasons we were able to scale to where we are now," said McDougal. 
When Mentors Become More
McDougal and Burt are not alone in their success. In fact, 43 alumni companies have raised a combined $96 million since the program launched in 2018. Plus, 72% of LIFT Labs accelerator startups have secured proof of concepts, pilots, or commercial deals with Comcast, NBCUniversal, or Sky.
H Schuster is another founder who gained incredible connections and mentorship from the program. The founder of HUSSLUP, a hiring and networking platform for people in the entertainment industry, scored a pilot program with NBCUniversal where executives from divisions like Universal Studios and Telemundo are joining the platform to search and connect with talent.
Schuster said accelerator participants should expect mentorship that turns into long-lasting relationships. In fact, three of Schuster's mentors decided to become angel investors in the startup. 
Her advice to any founder accepted to the accelerator? You get what you put in. That is especially true for fostering relationships with Comcast executives and mentors from the Techstars network.
"The more you invest in those relationships and reach out and engage those folks in the conversation," said Schuster, "the more you are able to build a meaningful and robust relationship."
Opening Doors
Michael Maponga and Brittin Maponga are the co-founders of AfroLandTV, a streaming service with hundreds of free African movies and TV shows from Africa and its diaspora. After completing the accelerator in 2020, AfroLandTV has widened its distribution to XUMO, X1, Xfinity Flex, Local Now, Plex, VIZIO WatchFree+, Rakuten TV, and Huawei Video, and other streaming services.
Michael said that LIFT Labs Accelerator participants should expect connections and access to help open doors and explore new opportunities.
"I am a Black founder. It's much harder for me to get into some doors than other people. I didn't go to school for business, I didn't have an uncle who was an entrepreneur. I literally had to start from the ground up. Nobody in my community has ever done anything of this sort, so it's a much higher climb for us," he said. "It's been very instrumental to have these incredible mentors open doors that are difficult for any founder — but especially a Black founder — to get into."
His advice to the 2022 accelerator class is simple: do your research on Comcast NBCUniversal and know which teams you hope to connect with during the program. 
"The company works in so many areas," he said. "They are in so many industries that you may not realize. It's impressive when you apply with a clear understanding of the teams you hope to connect with during the program."
One more thing to expect: a lot of work. 
"It was the toughest three months I've worked in my entire life," he said. "It's a tough process. There are no half days." 


To read more inspiring startup stories and to stay connected to Comcast NBCUniversal LIFT Labs, sign up for our newsletter and follow us on Twitter.