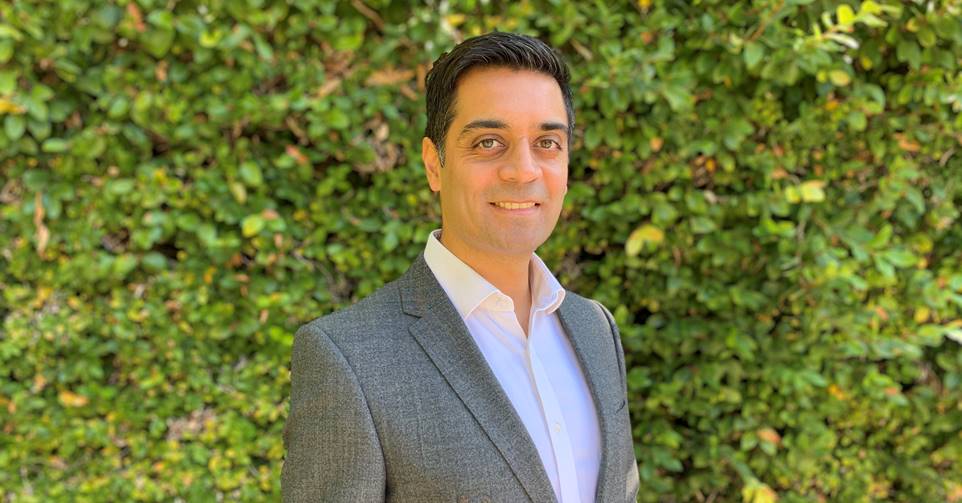 The senior vice president at NBCUniversal Film & Entertainment explains why he mentors startups and how it helps Comcast innovate.

Pank Patel waited patiently.
At an online speed-dating style event matching startups with mentors, the Senior Vice President of Strategy and Business Development at NBCU Film & Entertainment hoped for a seat in front of the founders of WorkChew — a startup that turns restaurants into on-demand flexible workspaces. When he was finally face-to-face with founders Maisha Burt and Allyson McDougal he immediately noticed their palpable energy despite hours of previous meetings. Brimming with enthusiasm himself, Patel turned the tables and pitched the startup on his mentorship — citing his ability to dig deep into financial models, introduce them to senior executives at Comcast, and help refine investor pitches.
They have been working together ever since. 
It's Patel's third year mentoring a startup through the Comcast NBCUniversal LIFT Labs Accelerator, powered by Techstars. Mentorship, a major part of the accelerator, helps the startups in the program make important corporate connections, refine business models and hone investor pitches. 
Patel is a perfect fit because he's constantly hunting for great ideas. In his professional role, he analyzes potential investment opportunities and develops big-picture strategies for NBCUniversal. 
As a mentor in 2018, he found success with Thinker-Tinker, a startup that landed a licensing deal with Dreamworks to develop products for the wildly popular Trolls franchise.
"He really digs in to understand your business, its challenges and opportunities," said Burt, co-founder and CEO of WorkChew.
"Working with him over the past month has been wonderful. We've learned so much about being a data-driven company and letting the numbers help inform the strategy. I look forward to working with and learning from him even after the accelerator ends."
We spoke with Patel recently to learn more about his role as a mentor, how it is akin to a corporate board seat, and why mentorship is so valuable.
You say mentorship is similar to being on the board of directors at a startup. Why?
You're not seeing the progress day-to-day but you're checking in on a regular basis. Similar to a board member, you've still got to understand the big picture. What's the strategy for this company? What is the financial plan? Not everybody is a board member of a company, and it's a great career skill to build.
How does startup mentorship benefit Comcast?
The biggest benefit is to Comcast's culture. Our ability to bring innovation into our company helps us compete and execute quickly. The media business is going through tectonic changes. Layer on COVID and everything is accelerated. The LIFT Labs program is an exciting way to learn from fast-moving startups on the cutting edge. 
How would you convince a busy executive that startup mentorship is worth the time?
The value add I can have in an hour with a startup is really meaningful. We're talking about how to raise millions of dollars, and what the future of their business should look like. That's important to them. So I'm coming at it altruistically. 
But you certainly see benefits professionally and personally?
Of course. It's invigorating to switch gears for an hour a week and engage my mind on a completely different business problem. That's exciting. Whenever I introduce a company to another Comcast executive, they react with enthusiasm for the startup, and excitement that our teams are working with these companies. Also, it's helped me build great relationships with people across Comcast, NBCU and Sky. I would have never talked to some people without the LIFT Labs program.
Why were you so interested in mentoring WorkChew?
They are solving a problem with important stakeholders. Big enterprises want to facilitate people working away from the office. Employees don't want to be glued to desks in makeshift offices five days a week. Restaurants and hotels need incremental audiences and foot traffic. Their product is applicable to so many different industries and verticals. It can scale very quickly. 
What advice are you giving the founders?
We talk about operational issues. How do you make sure restaurants are happy? How do you ensure employers are happy? How do you incentivize employers to fund the program? We talk about the internal strategy for scaling this business in the short-term, and the vision for the long-term. Then we determine how to articulate that to financial investors, and we spend a lot of time deep in the financial models building out robust models.
Will you keep in touch after the 13-week LIFT Labs accelerator is over?
Absolutely. The real value is keeping in touch with these founders long afterward and continuing to cultivate deep relationships. The accelerator program is really just the starting point.


To read more inspiring startup stories and to stay connected to Comcast NBCUniversal LIFT Labs, sign up for our newsletter and follow us on Twitter.