Pitch Us!
The Comcast NBCUniversal LIFT Labs Pitch Elevator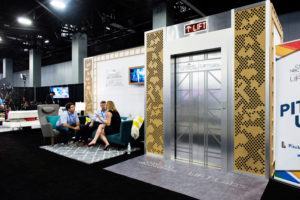 The LIFT Labs Pitch Elevator gives founders an opportunity to practice their pitches and create video content they can use to amplify their own startup stories. Participants at select events also have a chance to sign up for pitch coach sessions and receive live feedback from Comcast NBCUniversal startup experts before they record.
Visit us at these upcoming events to record your video pitch, share it on social, and elevate your startup story!
May 23, 2107
Disruptor/50
Los Angeles, Ca
(No pre-registration for pitch coaching sessions required!)
October 2017 (Date TBD)
Disruptor/50
Philadelphia, Pa
Look for announcements about the Comcast NBCUniversal LIFT Labs Pitch Elevator's next stop.
Follow us on Twitter @LIFT_Labs for all the latest info.
Questions? Contact us anytime!